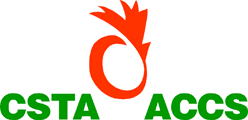 See More Jobs From Canadian Seed Trade Association

Location: - (Montreal, Quebec, Central Canada, Canada)
Company: Canadian Seed Trade Association
Apply below
Open Til: 14-Aug-12
Industry Sector: Agribusiness
Industry Type: Seed
Career Type: Intern/Co-op
Job Type: Internship/Summer Work Experience
Minimum Years Experience Required: N/A
Salary: $1,000.00 honorarium

Send This Job To A Friend


The Canadian Seed Trade Association (CSTA) is looking for a Campus Ambassador at McGill University The purpose of our campus ambassador program is to promote careers in the seed industry and the CSTA's 'Imagine a Career Where You Can Make a Difference Campaign.'
Essential Duties and Responsibilities
Identify classes and organizations on campus where student members would have interest in seed related careers.
Deliver presentations to appropriate classes and organizations, informing students and faculty/staff about the CSTA and seed related careers.
Develop and Post flyers, send emails, and other forms of communication to communicate seed related careers on your campus. .
Represent CSTA at on campus events where seed related career material can be distributed.
Prepare weekly activity journal reports of time and activities.
Responds to emails or telephone calls as needed.
Participant in CSTA semi-annual meeting (Nov 12-14, 2012 in Ottawa, ON). Travel expenses will be covered.
Qualifications
Excellent Public Speaking Skills
Microsoft Office Skills
Excellent organizational and communication skills
Strong social ties within the campus community (i.e. involvement in student organizations or other extracurricular activities)
Knowledgeable of the Internet and best practices for utilizing the internet for marketing purposes
Must be currently enrolled at McGill University, with a GPA of 2.75 or higher.
Time Commitment:As an ambassador students devote three hours per week towards the program. The position will start in August of 2012 and will continue through April 2013. Ambassadors must be able to attend training at CSTA headquarters in Ottawa, Ontario, travel expenses will be provided.
Compensation:Students selected, as campus ambassadors will have excellent opportunities to further develop personal, social, and communication skills. Such development will have positive effects upon achieving intended professional career goals. In addition, students will be provided an honorarium amount of $1,000.00 upon successful completion of the ambassador program.
How to apply:Submit a cover letter, expressing interest and resume by utilizing the 'Apply To This Position' button below. Applications are due by August 17, 2012. Following the selection of Ambassadors an orientation and training date will be set.