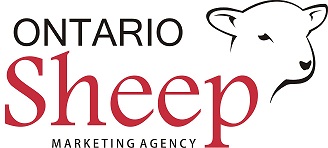 See More Jobs From Ontario Sheep Marketing Agency

Location: - (Guelph, Ontario, Central Canada, Canada)
Company: Ontario Sheep Marketing Agency
Apply below
Open Til: 07-Jan-13
Industry Sector: Government/Industry Groups
Industry Type: Sheep/Wool/Goat
Career Type: Executive
Job Type: Full Time
Minimum Years Experience Required: 5
Salary: -

Send This Job To A Friend


GENERAL MANAGER
ONTARIO SHEEP MARKETING AGENCY
The Ontario Sheep Marketing Agency (OSMA) is comprised of industry leaders whose members are passionate about the sheep industry. Our mission is to enhance producers' returns and provide consumers with safe, premium quality lamb and related products on a year-round basis. We do this through marketing and promotion, advocacy, research, education and organizational development on behalf of Ontario sheep producers.
OSMA is seeking a General Manager who will assume executive leadership in meeting our mission and be accountabe for leading the organization through a critical and exciting growth period.
THE POSITION:
The General Manager is accountable to the Board of Directors and has the overall responsibility to achieve the goals and objectives of OSMA as established by the Board.
The General Manager shall assume immediate responsibility, under the direction of the Board for updating and implementing a full business and strategic plan including a detailed financial plan. This plan will set out existing and new potential revenue sources as well as detailed spending plans. The General Manager will assume responsibility for maintaining ongoing relationships and reporting with OSMA's regulatory and funding organizations as well as leading the process to pursue further grants as required and to ensure adequate funding for all projects and initiatives.
CANDIDATE PROFILE:
The successful candidate will have demonstrated leadership experience, a strong work ethic and skills in management and problem solving. More specifically, the General Manager will demonstrate:
- A minimum of 3-5 years of experience in a management position;
- Experience working with the agricultural community and/or the food industry;
- Strong communication skills with internal and external stakeholders;
- A strong background and experience in dealing successfully with governments at various levels;
- Experience in successfully applying for government funding and in maintaining successful relationships with external agencies;
- A clear understanding of financial management for not for profit organizations;
- Experience in strategic planning, advocacy and governance;
- An entrepreneurial attitude with an established track record as a self- starter and an ability to work without significant support resources and supervision;
- A post-secondary educational background in Business or Agriculture or a combination of education and experience which will demonstrate an ability to successfully lead the Agency.
COMPENSATION:
We offer a competitive salary and benefit package commensurate with experience.
To Apply: Click the "Apply to this Position" link below.