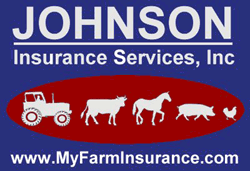 See More Jobs From Johnson Insurance Services, Inc

Location: - (Raleigh-Durham, North Carolina, South United States, USA)
Company: Johnson Insurance Services, Inc
Apply below
Industry Sector: Agribusiness
Industry Type: Insurance
Career Type: Sales
Job Type: Full Time
Minimum Years Experience Required: 2
Salary: Experience dependent

Send This Job To A Friend


Established in 1915, Johnson Insurance Services, Inc is a regional leader in farm & agribusiness insurance. Corporate headquarters are located in Mocksville, NC, and the agency employs outside sales representatives in select territories across the Southeast.
Currently the agency seeks to hire a full time, dedicated sales representative to market to horse farms and other equine-related businesses. The Sales Representative – Equine Specialist will both develop and implement a strategy to market insurance products to horse farms across the Southeast. The primary territory is North Carolina & Virginia, with South Carolina, Tennessee, and Georgia as secondary markets.

The Sales Rep will be responsible for developing brand recognition among targeted clientele. This will include marketing at horse shows and clinics, participation in regional trade fairs, and visiting farms across the sales territory.

The Sales Representative – Equine Specialist will develop relationships with key individuals and businesses operating in the equine sphere, generating lists of prospects for insurance products. The Sales Rep will be responsible for soliciting these targeted individuals and businesses, in order to secure their insurance business. This is a full-time, outside sales position.

**The key measure of success for the Sales Representative will be the ability to prospect for new clients and close new accounts.**

This will require excellent networking skills, short and long term business planning, and making cold calls on a daily basis. Some overnight travel may be required, though this will be limited and incidental to the daily duties.
In addition to soliciting the business of horse farms and commercial stables, the Sales Rep will also market and sell to commercial hog and poultry farms, crop production farms, dairies, wineries, vineyards, processing facilities, and any and all other agricultural-based businesses.

Education, training, experience:
The ideal applicant is an outgoing and friendly individual who is highly connected to the regional horse world, with prior/current personal and/or family participation in USHJA and/or USEF events. This individual will have an existing network of individuals and businesses in the sales territory with which to build sales relationships. For this reason, no applicants currently residing outside of the primary sales territory will be considered.
No previous insurance knowledge or experience is required or expected --the agency will provide a full insurance training regiment (including facilitation of the licensing process), a full time mentor, and full time clerical assistance.
REQUIRED Skills & Experience
**At least two years of previous sales experience, preferably in equine, agribusiness, or other related fields**
(Applicants without some manner of sales experience will not be considered)
· Friendly, gregarious, and outgoing personality
· Small-talk skills and the ability to build strong relationships with strangers
· Ability to quickly and seamlessly "bounce-back" from sales rejection
· Existing local "horse people" connections and relationships
· Desire to work with & help horse lovers -- all day, every day
· A personal commitment to excellence and a strong ambition to succeed in life
· An aversion to working in an office
· Preference for boots and jeans to dress clothes
· Impeccable ethics and commitment to doing things "the right way"
· Excellent interpersonal skills
· Ability to artfully communicate complex concepts to customers
· Strong attention to detail
· Drivers license, reliable vehicular transportation, and clean driving record
· Strong technical skills including e-mail, Microsoft Office, smart phone use, etc
· Quiet, dedicated workspace available in the home for a "home office"
DESIRED
Four year college degree
**TO APPLY, PLEASE SUBMIT RESUME AND COVER LETTER**