AgCareers.com home
Login
View all job postings
Post your resume
Post jobs
Suite of products
Setup a new account
Upcoming Events


Instruction & Coaching Skill for Managers and Team Leaders
June 13-14, 2016
Des Moines, Iowa

Resumes That Get Past the Robot
June 17, 2016
Job Seeker Webinar


Ag & Food HR Roundtable
August 2-4, 2016
Des Moines, Iowa
University Partners

Click here to check out advanced education programs in agriculture.
Check out these AgCareers.com products!
Contact Information:
800.929.8975
Email us

Managing Expectations
For Your Internship
By Ashley Collins, AgCareers.com
Managing your expectations is key to your happiness. That statement can apply to a million different scenarios including your job, relationships, training for a physical challenge, the list could go on and on. For the sake of this article, I am not a career coach, relationship therapist, or personal trainer, so this isn't about managing your expectations on any of those topics. My experience, however, is in Internship Programs. I've been an intern, managed interns, coached companies on how to build and maintain an internship program, and over the past ten years, I've surveyed over 5,500 interns about their internship experience. In reviewing data and comments over those ten years, it is apparent that if a student has unrealistic expectations going into the internship, it often leads to a negative experience for both the student and often the employer.

Before we go any further, it is important to note that employers must also manage their expectations of, and from, their interns as well. An internship program is about providing practical and meaningful work experience that gives students an opportunity to apply their knowledge and build upon it in a company atmosphere. Not twelve weeks of making copies, taking lunch orders and standing in the corner. Employers can learn more about what interns are looking for and how to design your program and projects to meet those desires in earlier articles we've published.

Back to the intern… First and foremost, you must expect your employer to provide you with training, both formal and informal training. There will be tasks, tools and situations you'll encounter on the job that lecture halls and two-hour labs could not have trained you to utilize correctly or how to react appropriately.

Featured Employers

AGRI-SEARCH, Inc.
AGRI-SEARCH, Inc. is your source for agricultural staffing and career opportunities. They are a job placement firm specializing in all facets of the agriculture industry.
View AGRI-SEARCH, Inc. Jobs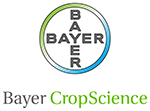 Bayer CropScience Canada
Bayer CropScience (BCS), a subgroup of Bayer AG is one of the world's leading innovative crop science companies in the areas of crop protection, non-agricultural pest control, seeds and traits.
View Bayer CropScience Canada Jobs


Zoetis
Building on more than 60 years of experience in animal health, Zoetis discovers, develops, manufactures and markets veterinary vaccines and medicines, complemented by diagnostic products and genetic tests and supported by a range of services.
View Zoetis Jobs

Land O'Lakes
By choosing a career at a local member cooperative within the Land O'Lakes federated cooperative system, you will become part of something bigger with connections to some of the most trusted and loved brands in America.
View Land O'Lakes Jobs


Syngenta
As global demand for food and fuel continues to rise, Syngenta dedicated to their purpose: Bringing plant potential to life. Syngenta is one of the world's leading companies with more than 25,000 employees in over 90 countries.
View Syngenta Jobs

USA Jobs
Scientist Bioinformatics (Computational Biology)
BASF - We Create Chemistry
Tarrytown, New York, Mid-Atlantic United States, USA

Financial Audit Data Analyst - #01853
Monsanto
St. Louis, MO, Mid-West United States, USA

Product Specialist - Mixer Technologies
Kuhn North America, Inc.
Brodhead, Wisconsin, Mid-West United States, USA

Logistics Human Resources Manager
Monterey Mushrooms
Royal Oaks, CA., South United States, USA

Senior Lecturer Dairy Science
OSU Wooster Campus/Agriculture Technical Institute
Wooster, Ohio, Mid-West United States, USA

Senior Sales Representative
Hog Slat, Inc.
Mid-West United States, USA

Vice President Genetic Programs
Genex Cooperative Incorporated
Shawano, Wisconsin, Mid-West United States, USA

Assistant Manager
Armstrong Garden Centers
California, West United States, USA

Strategic Product & Portfolio Manager, BioAg
Novozymes
Raleigh, North Carolina, South United States, USA

Applicator/CDL Driver/Mechanic
Westland Seed Inc
Ronan, West United States, USA

Regional Operations Manager
Food Protection Services
Tacoma, Washington, West United States, USA

Sr. Research Specialist or Scientist
Cibus US LLC
San Diego, California, West United States, USA

Production Well-Being Specialist
Iowa Select Farms
Iowa Falls, IA, Mid-West United States, USA

Seed Plant Manager
Confidential
Northeast Arkansas, Arkansas, South United States, USA



Canada Jobs
Potato Agronomist
The Little Potato Company
Lethbridge, Alberta, Western Canada, Canada

Bilingual Technical Support Supervisor
Monsanto
Winnipeg, Manitoba, Prairies Canada, Canada

General Manager
Farmer Direct Cooperative Ltd
Regina, Saskatchewan, Prairies Canada, Canada

Warehouse Clerk
Kuhn North America, Inc.
Ste. Madeleine, Quebec, Central Canada, Canada

Sales Consultant, AG Equipment
Rocky Mountain Equipment
Kindersley, Saskatchewan, Prairies Canada, Canada

Bulk Oil Marketing Assistant (Ref No: 16-3094)
Bunge
Oakville, Ontario, Central Canada, Canada

Agriculture Equipment Technicians
Martin Deerline
Barrhead, Alberta, Western Canada, Canada

Field Services Representative
Dairy Farmers of Ontario
York, Peel, Durham, Simcoe & Kawartha Lakes area, Ontario, Central Canada, Canada

Packing Supervisor
OmniPet Nutrition
Abbotsford, British Columbia, Western Canada, Canada

Customer Service Administrator
Cargill, Inc
Brandon, Manitoba, Prairies Canada, Canada

Pepper Grower/Manager, Greenhouse
SunSelect Produce
Aldergrove, British Columbia, Western Canada, Canada

Agricultural Service Representative
Chicken Farmers of Ontario
Burlington, Ontario, Central Canada, Canada




Recruiter Jobs

Precision Farming Account Manager (11774)
Ag 1 Source
ND, Mid-West United States, USA

Territory Sales Manager - Agricultural Tires #10694JR
Agra Placements
IN, Mid-West United States, USA