Expand Your Brand on Campus
AgCareers.com 2014 Ag & Food Employer Guide
If you are looking to expand your on-campus brand, consider the cost of a campus visit that reaches a single school versus the impact of participating in the Ag & Food Employer Guide to reach hundreds of universities and colleges across North America.

Even with the best efforts, it is hard for an employer to get their brand and career opportunities in front of all the talented students spread across many colleges and universities. Let AgCareers.com assist you in connecting with students and boosting your on-campus brand with the AgCareers.com Ag & Food Employer Guide. If you are interested in being one of the featured elite businesses, please contact AgCareers.com.

The Ag & Food Employer Guide is a supplemental piece to AgriMarketing magazine and is a career resource for students and professionals across North America interested in careers within the agricultural industry. The Employer Guide provides branding recognition for leading ag and food organizations; a direct connection to students and professionals interested in ag and food careers; and educational content that engages and sustains readership.

The Ag & Food Employer Guide is directly distributed to more than 8,000 professionals through collaboration with AgriMarketing magazine as well as to more than 15,000 students in North America via hard copy through university and college career services offices (100+ universities and colleges receive copies to distribute), and at career fairs, tradeshows and other AgCareers.com campus programs.

Check out these AgCareers.com products!

Ag 1 Source
Ag 1 Source is a company that was founded by a group of dedicated professionals that understand the needs of their clients and candidates.
View Ag 1 Source Jobs
Space
Space

The Maschhoffs
The Maschhoffs, headquartered in Carlyle, Ill., is one of the largest family-owned pork production networks in the U.S., with approximately $300 million (fiscal year 2008) in annual revenue.
View Maschhoffs Jobs
Space
Space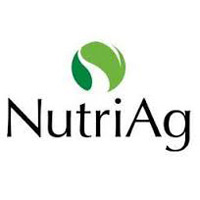 NutriAg Ltd.
NutriAg Ltd. is involved in the development, registration, manufacture, marketing, and selling of a wide range of agricultural chemicals, including adjuvants, plant nutrients (micros) and crop protection products.
View NutriAg Ltd. Jobs
Space
Space

Dow AgroSciences
Dow AgroSciences, based in Indianapolis, Indiana, USA, develops leading-edge crop protection and plant biotechnology solutions to meet the challenges of the growing world.
View Dow AgroSciences Jobs
Space
Space

Farm Credit
The Farm Credit System, a 200 billion lending institution, is a nationwide financial cooperative that serves agriculture and rural America.
View Farm Credit Jobs
Domaine Chandon - Viticulturist
Domaine Chandon
Yountville, California, West United States, USA

Seed Department Sales Manager - North Central Illinois (Ref No: landolakes3-140593)
Land O'Lakes, Inc Ag Business Recruitment
Illinois, Mid-West United States, USA

Experienced Ag Parts Manager - H&R Agri-Power
Southern Equipment Dealers Association
Union City, Tennessee, South United States, USA

Automation Coordinator
DuPont Pioneer
Dahlgren, Illinois, Mid-West United States, USA

Product Line Manager
TISCO, a division of Blount International
Minnesota, Mid-West United States, USA

Idaho Raw Material Manager
Basic American Foods
Rexburg, Idaho, West United States, USA

Technical Support Representative
Oxbo International Corporation
Byron, New York, Mid-Atlantic United States, USA

Purchasing Analyst
JBS
Greeley, Colorado, West United States, USA

Territory Manager - East Central
Motomco, Ltd - A division of Bell Laboratories, Inc.
Indianapolis, Indiana, Mid-West United States, USA

Business Development Hatchery Manager
Cultura Technologies
Rancho Cucamonga, California, West United States, USA

Research Coordinator
Swine Graphics Enterprise
Webster City, Iowa, Mid-West United States, USA

Agronomist
Four Star Supply Inc
Colfax/Dusty, Washington, West United States, USA

Director of Human Resources
Professional Swine Management, LLC
Carthage, Illinois, Mid-West United States, USA

Chief of Party, Jordan
ACDI/VOCA - International
Jordan

Irrigation Research Specialist
NDSU Williston Research Ext Center
Williston, North Dakota, Mid-West United States, USA

Marketing Communications Lead
Syngenta
Guelph or Calgary Office, Ontario, Central Canada, Canada

Sales Representative, Grain (3176)
Viterra
Prince Albert, Saskatchewan, Prairies Canada, Canada

Disability Management Specialist
Richardson International Limited
Winnipeg, Manitoba, Prairies Canada, Canada

Customer Service Representative (Ref No: 2842BR)
CHS Inc.
Calgary, Alberta, Western Canada, Canada

Trade Admin Assistant (Ref No: 14-1615)
Bunge
Winnipeg, Manitoba, Prairies Canada, Canada

Project Manager
Seed Hawk
Langbank, Saskatchewan, Prairies Canada, Canada

Monogastric/Non-Ruminant Extension Specialist
Perennia
Kentville, Nova Scotia, Atlantic Canada, Canada

Dairy Scientist - Nutrition Advisor
Clearbrook Grain & Milling
Abbotsford, British Columbia, Western Canada, Canada

Professional Applicator
Alliance Agri-Turf
Bolton, Ontario, Central Canada, Canada

Agronomic Advisor - Edmonton, AB North East (Ref No: EDM00071)
Cargill, Inc
Edmonton, Alberta, Western Canada, Canada

Sales and Marketing Position
Agrifood Management Excellence Inc.
Work from Home, Ontario, Central Canada, Canada

Feed Ingredient Trader
Hi-Pro Feeds LP
Okotoks, Alberta, Western Canada, Canada