AgCareers.com home
Login
View all job postings
Post your resume
Post jobs
Suite of products
Setup a new account
Upcoming Events


Ag & Food HR Roundtable
August 2-4, 2016
Des Moines, Iowa


Effectively Communicating Benefit Plans
August 19, 2016
Webinar
University Partners

Click here to check out advanced education programs in agriculture.
Check out these AgCareers.com products!
Contact Information:
800.929.8975
Email us

Rethink Your Office Vocabulary
By Kristine Penning, AgCareers.com
Do you have a habit of saying a phrase or word over and over again? Or do you swear like a sailor? Small quirks in your vocabulary might make a totally different impression at work than at home or out with friends. Your workplace, whether it's in an office or on the farm, is your place of profession, so your vocabulary should be just as professional. If you find yourself guilty of any of the following, you may want to rethink your office vocabulary.

Literally (or totally): I'm guilty of using the word "definitely" a lot, which I have just now caught on to be kind of annoying. The same goes for "literally" and "totally." Usually, these words are just fillers (more on those later) that are used to add emphasis to a story you're telling. They're not necessary and can get really repetitive. Find some more interesting words to tell your stories.

Swearing: If I'm around fellow professionals that drop even one expletive in an even remotely professional setting, I immediately think less of them. They're extremely unprofessional and rude for one thing, but for another, they make you sound stupid. Trash talk has no place at a meeting or a business lunch. Save it for drinks after work with a close colleague if you absolutely must.

Filler words: Yes, the occasional "um," "uh," "so," or "like" may be unavoidable, but your colleagues and new acquaintances will notice their overuse.

Featured Employers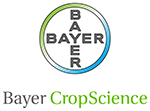 Bayer CropScience
Bayer CropScience (BCS), a subgroup of Bayer AG is one of the world's leading innovative crop science companies in the areas of crop protection, non-agricultural pest control, seeds and traits.
View Bayer CropScience Jobs


JBS Five Rivers Cattle Feeding LLC
JBS Five Rivers Cattle Feeding LLC (Five Rivers) is a wholly owned subsidiary of JBS. Five Rivers has a combined feeding capacity of more than 980,000 head of cattle with twelve locations.
View JBS Five Rivers Cattle Feeding LLC Jobs


Stine Seed Company
Stine Seed Company, headquartered near Adel, Iowa, is focused on developing and marketing the world's best-performing corn and soybean seed. Stine operates the industry's largest corn and soybean breeding and development program.
View Stine Seed Company Jobs

The Maschhoffs
The Maschhoffs is a hog production company headquartered in Carlyle, Illinois. As a family-owned business, they have over 100 years of experience in pork production. The Maschhoffs is the largest family-owned hog production company in North America.
View The Maschhoffs Jobs


Zoetis
Building on more than 60 years of experience in animal health, Zoetis discovers, develops, manufactures and markets veterinary vaccines and medicines, complemented by diagnostic products and genetic tests and supported by a range of services.
View Zoetis Jobs

USA Jobs
Export Support
The Scoular Company
Downers Grove, Illinois, Mid-West United States, USA

Field Sales Agronomist (Job # 3855)
Wilbur-Ellis Company
Mott, ND, North Dakota, Mid-West United States, USA

Food Technologist – Pilgrims R&D
Pilgrim's
Corporate Headquarters - PPC - Greeley, CO, West United States, USA

District Manager - Agriculture Equipment
Monroe Tractor />Batavia, New York, Mid-Atlantic United States, USA

Sr. Software Engineer
Spraying Systems Co.
Mid-West United States, USA

Aquaculture Feed Sales Representative
Rangen Inc
Angleton, Texas, South-West United States, USA

Editorial Lead - FFA New Horizons
Meredith Corporation
Des Moines, IA, Mid-West United States, USA

Agronomist, Outside Sales Pacific NW
Balchem Corporation
Seattle area, Washington, West United States, USA

Design Engineer
Unverferth Mfg. Co., Inc.
Shell Rock, Iowa, Mid-West United States, USA

Market Research and Brand Development Sr. Manager (Corp.) Boise, ID (Ref No: 3389)
J.R. Simplot Company
Boise, Idaho, West United States, USA

Feedmill Supervisor
Seaboard Foods
Holyoke, CO, West United States, USA

Sales Representative
International Raw Materials Ltd
Spokane, Washington, West United States, USA

Grain Operations Lead
All American Co-op
Stewartville, Minnesota, Mid-West United States, USA

Working Operations Manager
Butler Milling
Butler, MO, Mid-West United States, USA

Animal Welfare Auditor (remote)
Frost, PLLC
remote, Nationwide United States, USA



Canada Jobs
Accounting Clerk
Farmers Edge Inc.
Winnipeg, Manitoba, Prairies Canada, Canada

Site Technical Manager
Bayer CropScience
Regina, Saskatchewan, Prairies Canada, Canada

Online News Reporter
Farms.com
Guelph, Ontario, Central Canada, Canada

Grain Buyer
Prairie Heritage Seeds
Radville, Saskatchewan, Prairies Canada, Canada

Sales Specialist
Cavendish Farms
Charlottetown, Prince Edward Island, Atlantic Canada, Canada

Territory Manager - Northern Alberta
Morris Industries Ltd.
Northern Alberta, Alberta, Western Canada, Canada

Livestock Account Manager
North Wellington Co-operative
Harriston, Ontario, Central Canada, Canada

Feed Sales Rep
Har-De Agri Services
Calmar, Alberta, Western Canada, Canada

Supply Chain Manager (Ref No: SAI00380)
Cargill, Inc
Montréal, Quebec, Central Canada, Canada

Evening Shift Supervisor
Ritchie Smith Feeds, Inc
Abbotsford, British Columbia, Western Canada, Canada

General Manager
AGT Foods
Wilkie, Manitoba, Prairies Canada, Canada

Maintenance Manager
Hi-Pro Feeds LP
Chilliwack, British Columbia, Western Canada, Canada




Recruiter Jobs

Feed Plant Manager (KS-6078)
Hansen Agri-PLACEMENT
Mountain Region, West United States, USA

Sales Agronomist - 3677f
AGRI-SEARCH, Inc.
Western, PA, Mid-Atlantic United States, USA