AgCareers.com home
Login
View all job postings
Post your resume
Post jobs
Suite of products
Setup a new account
Upcoming Events


Handling Sticky Situations in a PC Workplace
December 9, 2016
Webinar
University Partners

Click here to check out advanced education programs in agriculture.
Check out these AgCareers.com products!
Contact Information:
800.929.8975
Email us

Holiday Celebration and Office Party Etiquette
Celebrate with Your Coworkers While Maintaining Your Professionalism
By Debby Mayne, Etiquette Expert
Company parties are fun, but you should never forget where you are. Go right ahead and enjoy the celebration with your coworkers while you maintain your professionalism while you remember that you'll have to face these people on Monday. Your professional reputation is at stake, so guard it with a clear mind. If your office is having a holiday celebration, you should attend unless you are sick.

What to Wear

Dressing for success isn't limited to the workday. Of course, you probably won't wear something you'd wear to the office, but you do need to put considerable thought into your attire. When you attend the company party, avoid wearing anything that is too revealing or shows too much skin. You don't want your managers to think you lack discretion.

Consider where the party is being held before choosing your outfit. If you are celebrating at a restaurant, follow the establishment's dress code. If the party is at a private home, and you are still unsure, ask someone you trust for advice.

Alcohol

If you drink alcohol, do so in moderation. Otherwise, you might say or do something you will later regret.


Featured Employers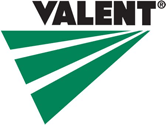 Valent USA Corporation
Valent USA Corporation engages in the development, registration, sales and marketing of integrated technological solutions for crop production and pest management.
View Valent USA Corporation Jobs


Big Iron
Big Iron, America's premier unreserved online auction company of Agriculture equipment is currently seeking to build their sales team within the Agriculture Regions of the United States.
View Big Iron Jobs


Tyson Foods, Inc.
Tyson Foods, Inc. is one of the world's largest processors and marketers of chicken, beef and pork, the second-largest food production company in the Fortune 500 and a member of the S&P 500.
View Tyson Foods, Inc. Jobs


Career Solutions
The mission of Career Solutions is to provide effective professional recruiting services in the agricultural field built on trust and integrity in order to meet the needs of our customers.
View Career Solutions Jobs


Crop Production Services
Crop Production Services is the most effective and efficient supply chain for rapid development of seed, fertilizer and crop protection products.
View Crop Production Services Jobs

USA Jobs
Production Manager - Regional Beef (Ref No: 15965)
JBS
Greeley, Colorado

Production Technician - BTW
The Maschhoffs
North Vernon, Indiana

Graduate Scholar - Microbial Genomics/Machine Learning
Bayer CropScience
West Sacramento, California

Regional Sales Agronomist - M & M Service Company - Carlinville, IL
Growmark
Carlinville, IL

Department of State Fellowship Recipient
Cultural Vistas
Nationwide United States

Breeder Service Technician (Ref No: 15966)
Pilgrim's
Poultry Plant - Broadway, Virginia

Production Accounting Analyst
Iowa Select Farms
West Des Moines, IA

District Sales Manager
Seed Consultants, Inc.
Northwest, Ohio

Management Trainee - Yard (Ref No: 560)
JBS Five Rivers Cattle Feeding LLC
Hartley, Texas

Assistant Professor, Microbiome
University of Minnesota
St. Paul, MN

Mobile & Front-End Developer
Select Sires Inc
Plain City (near Columbus), Ohio

Business Development and Support Manager
SCR Dairy, Inc.
ID, UT, WA, OR, Central/N. CA & NV

Sales Representative
Pump & Meter Solutions
ND, SD, MN

Local Agriculture Sales Specialist - Missouri
Schaeffer
Missouri

Regional Sales VP-Mississippi River Delta


TerrAvion, Inc.




Mississippi River Delta, South United States


Canada Jobs
Precision Technology Specialist
Farmers Edge Inc.
Winnipeg, Manitoba

Product Development Technician
Syngenta
Multiple Locations, Nationwide Canada

Production Specialist (DSP)
Elanco
Charlottetown, Prince Edward Island

General Manager
Yorkton Exhibition Association
Yorkton, Saskatchewan

Bilingual Recruiter (Ref No: CAN00476)
Cargill, Inc
Any Canadian Cargill Office

Summer Students Parent Seed Associate
Bayer CropScience
Chilliwack, British Columbia

Research Technician -Horticulture Production Systems
Vineland Research and Innovation Centre
Vineland, Ontario

Sales Agronomist
Dow Fertilizer Ltd.
Onoway/Mayerthorpe, Alberta

Field Marketer - Location Manager
Hensall District Co-operative
Londesboro and Westfield, Ontario

Production Technician - Summer Position
HyTech Production Ltd.
Lethbridge, Alberta

Director Market Development
Cereals Canada
Winnipeg, Manitoba

Crop Inputs Manager
Parrish & Heimbecker
Quill Lake, Saskatchewan




Recruiter Jobs

Service Manager - Western U.S. #10814JR
Agra Placements
West United States
North American Sales and Marketing Manager (12267)
Ag 1 Source
Nebraska