AgCareers.com home
Login
View all job postings
Post your resume
Post jobs
Suite of products
Setup a new account
Upcoming Events


2017 Ag & Food HR Roundtable
August 1-3, 2017
Kansas City, Missouri


Gearing Up for Campus Recruitment Season
August 19, 2017
Webinar
University Partners

Click here to check out advanced education programs in agriculture.
Check out these AgCareers.com products!
Contact Information:
800.929.8975
Email us

What's In A Mentor?
By Megan Karlin, Agriculture Future of America
Behind each of our successes is a strong system of mentors, who push us and help polish us. Perhaps the most influential time for mentors to give us a leg up is during those first few years in the professional world.

Mentorship – both having a mentor and serving as one – is an essential value of Agriculture Future of America's Alliance for young professionals. Alliance member Ty Littau says he appreciates his mentors who have challenged him and kept him grounded. Fellow Alliance member Ellen Gilliland says mentors not only push her but also help her set boundaries and seek needed rest.

"I appreciate that my mentors have been concerned with my personal life as well as how I perform professionally," she said.

Agreeing, Jon Calhoun says, "A good mentor is genuinely interested in finding what your interests are and helping you get to the next level."

FINDING & DEVELOPING MENTORSHIP

Each relationship looks different. Some develop from traditional supervisor–employee roles. Gilliland, project manager for Ohio Corn & Wheat, says her supervisors have been some of her best mentors. For Littau, having a strong mentor relationship with his colleagues was one of the reasons he left his home state of South Dakota and took his current position as legislative correspondent with Senator John Thune in Washington, D.C.

Featured Employers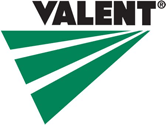 Valent U.S.A. LLC
Valent U.S.A. LLC engages in the development, registration, sales and marketing of integrated technological solutions for crop production and pest management.
View Valent U.S.A. LLC Jobs


Ag 1 Source
Founded on Integrity, Ag 1 Source is the most trusted and reliable recruiting firm in the agriculture industry. As your trusted advisors, they address your ag recruiting needs confidentially.
View Ag 1 Source Jobs

Cobb-Vantress, Inc
Cobb-Vantress, Inc. is a poultry research and development company engaged in the production improvement and sale of broiler breeding stock.
View Cobb-Vantress, Inc Jobs


POET LLC
For more than two decades, POET has defined the art of biorefining. POET has grown from a single, humble refinery in Scotland, South Dakota, to one of the world's largest producers of ethanol and other biorefined products.
View POET LLC Jobs


Crop Production Services
With over 150 years in business, CPS is the most effective and efficient supply chain for rapid development of seed, fertilizer and crop protection products.
View Crop Production Services Jobs

USA Jobs
Finance Manager
Valent U.S.A. LLC
Walnut Creek, California

Quality Analyst
BASF - We Create Chemistry
St. Louis, Missouri

Safety Supervisor - Cattle Feedyard (Ref No: 619)
JBS Five Rivers Cattle Feeding LLC
Ulysses, Kansas

Senior Imaging Engineer - Innovation Engineering
Monsanto
St. Louis, Missouri

Manufacturer's Representative, Ag-Related Products
Agri-Sales Associates, inc.
North Carolina, South Carolina, Virginia

Controller
Import Supply
West Des Moines, Iowa

Controller - Crops / Food Processing
Management Recruiters
Stockton, California

Director of Citrus
Alico Inc.
Fort Myers, Florida

Project Estimator
Settje Agri-Services and Engineering, Inc.
Raymond, Nebraska

Director of Merchandising
J&P Park Acquisitions, Inc.
Greenwood, South Carolina

SR FMS Advisor Dairy XL
Lely North America
Nationwide United States

HR/Finance Analyst
Alforex Seeds
Woodland, California

Federal Regulatory Manager
Arysta LifeScience North America, LLC
Cary, North Carolina

International Logistics Coordinator
Iowa Select Farms
Iowa Falls, Iowa

Canada Jobs
Veterinarian, Animal Welfare Officer
Elanco
Victoria, Prince Edward Island

Journeyman Technician
Douglas Lake Equipment Ltd.
Grande Prairie, Alberta

Master Grower
AgriMed Botanicals Inc., (AMBI)
Chatham-Kent, Ontario

Strategic Account Manager
Koch Fertilizer Canada ULC
Southern Saskatchewan

Crop Inputs Manager
Parrish & Heimbecker
Glossop, Manitoba

Account Manager
The Employment Office
Kelowna, British Columbia

Sales & Tuning Technician
Motor Ops
Mississauga, Ontario

Agricultural/Heavy Duty Equipment Technician
SGI
Regina, Saskatchewan

Assistant Feed Mill Manager/Management Trainee
Sunhaven Farms
Irma, Alberta

Ruminant Sales Consultant
Cargill, Inc
Province of Quebec

Sales Agronomist
Neepawa-Gladstone Co-op Ltd.
Gladstone, Manitoba

Instructor, Agricultural Sciences
Lakeland College
Vermilion, Alberta

Port Logistics Manager
The Scoular Company
Saskatoon, Saskatchewan




Recruiter Jobs

Quality Assurance Director
Ag 1 Source
Central California
Vice President
GPAC
Ann Arobor, Michigan