AgCareers.com home
Login
View all job postings
Post your resume
Post jobs
Suite of products
Setup a new account
Upcoming Events


Keeping Negativity Out of the Workplace
October 20, 2017
Webinar


Military Virtual Career Fair
November 9, 2017
Online
University Partners

Click here to check out advanced education programs in agriculture.
Check out these AgCareers.com products!
Contact Information:
800.929.8975
Email us

Forging Relationships Between Military Professionals and Agricultural Employers
By Kristine Penning, AgCareers.com
Since adopting the Ag Warriors program in 2012, AgCareers.com has passionately advocated for the recruitment of military veterans and professionals into agricultural careers. We have done so in the past five years by holding webinars, workshops, and now a virtual career fair taking place on November 9. The value a military professional or veteran brings to the agricultural workplace cannot be overstated. Yet we continue to hear of the difficulties agricultural employers and military veterans and professionals experience while trying to form relationships. After analyzing common perceived difficulties, we'd like to offer solutions to employers and military candidates alike to overcome any barriers to making this valuable relationship work.

Industry Knowledge

Industry knowledge is a commonly noted obstacle. In a 2016 study conducted by AgCareers.com, participating agricultural employers noted that the most common challenge in recruiting military veterans was the candidates' lack of agricultural knowledge. Approximately half of participating military professionals and veterans agreed that they felt they could improve upon industry knowledge and experience.

While military professionals and veterans may not always enter the agricultural industry with the desired experience and industry knowledge, it's important for both employers and candidates to draw valued traits and skills from candidates' military experience.

Featured Employers

Farmers Edge
As a global leader in precision agriculture and independent data management solutions, Farmers Edge is defining the future of agriculture through innovation.
View Farmers Edge Jobs


Career Solutions
The Career Solutions mission is to provide effective professional recruiting services in the agricultural field built on trust and integrity in order to meet the needs of their customers.
View Career Solutions Jobs


Tyson Foods
Tyson Foods, Inc. is one of the world's largest processors and marketers of chicken, beef and pork, the second-largest food production company in the Fortune 500 and a member of the S&P 500.
View Tyson Foods Jobs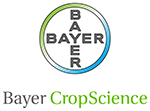 Bayer CropScience
Bayer CropScience, a subgroup of Bayer AG is one of the world's leading innovative crop science companies in the areas of crop protection, non-agricultural pest control, seeds and traits.
View Bayer CropScience Jobs


Farm Credit
The Farm Credit System provides more than 217 billion dollars in loans, leases and financial services to farmers, ranchers and rural businesses.
View Farm Credit Jobs

USA Jobs
Associate Scientist
BASF - We Create Chemistry
Research Triangle Park, North Carolina

Maintenance Supervisor
DuPont
New Madrid, Missouri

Cascades Regional Sales Manager
Valent U.S.A. LLC
California

Sr. AS400 RPG Programmer Analyst
Komadix LLC
Des Moines (and vicinity), Iowa

Plant Manager
CSS Farms
Pasco, Washington

Operational Improvement, Specialist
Crop Production Services
Loveland, Colorado

Transition Dairy Manager
Pleasant Valley Farms of Berkshire LLC
Enosburg, Vermont

General Manager - Consumers Coop
Hedlin Ag Enterprises
Iowa City, Iowa

Service Manager
Confidential Company
New York

Legend IT and Data Specialist
Legend Seeds, Inc.
De Smet, South Dakota

Executive VP of Sales
Market Brothers
Nationwide United States

Poultry Nutritionist
QualiTech
Chaska, Minnesota

Director of Cultivation
Surterra Holdings, Inc.
Florida

Horticultural Specialist
Mulholland Citrus
Orange Cove, California

Sow Supervisor
Confidential
Northeast, Iowa

Canada Jobs
General Manager – Cidery
The Employment Office
Kelowna, British Columbia

Customer Support Specialist
Farmers Edge Inc.
Winnipeg, Manitoba

VP of Sales
Intelliconn Communication Solutions Inc.
Saskatoon, Saskatchewan

Territory Sales Manager (Ref No: 1320)
Bayer CropScience
Quebec

Mobile Field Representative
Canadian Cattle Identification Agency
Alberta

Robotic Milking Equipment Maintenance Person
Schouten Dairy Farms Inc
Richmond, Ontario

Crop Production Advisor
Crop Production Services
Roblin, Manitoba

Research Technician
BC Grain Producers Association
Dawson Creek, British Columbia

Sales Agronomist
Scotian Gold Cooperative
Coldbrook, Nova Scotia

Grain Terminal General Manager
Ag Network
Wilkie, Saskatchewan

Sales Team Lead
Direct Genetics Inc.
Port Perry, Ontario

Agro Centre Manager
Wild Rose Co-op
Camrose, Alberta




Recruiter Jobs

Technical Sales Manager – PNW (13015)
Ag 1 Source
Oregon
Chemical Engineer
GPAC
Findlay, Ohio